Meet Our Team
Jeff Sanderson, Founder/Owner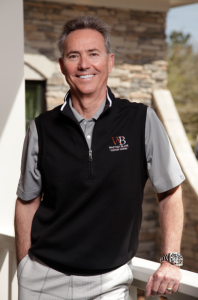 Named after his two daughters, Jeff began Whitney Blair Custom Homes and his building career in Chapel Hill, NC, where he established a successful track record in residential building and land development. With a love of the NC coast, Jeff decided to re-locate the company to Sunset Beach, NC, in the late 90's. There, he quickly established a reputation with Whitney Blair Custom Homes as a premier designer and builder of classic coastal homes in the area's most prestigious communities. As a member of the Southern Living Custom Builder Program, Jeff is a 2-time recipient of the Southern Living Custom Builder of the Year award and is a multi-year Board Member of the Southern Living Custom Builder Program. Jeff recently served as President of the Brunswick County Home Builders Association (HBA) for 2 consecutive terms, helping to influence and lead the HBA in a number of new initiatives that were adopted by the HBA and continue today. He continues to hone his talents as the only NC/SC dual-state holder of accreditations as a SC-Certified Master Builder and NC-Accredited Master Builder. National NAHB accreditations include GMB (Graduate Master Builder), CAPS (Certified Aging in Place Specialist) and CGP (Certified Green Professional) recognizing his clients' desires to build environmentally responsible homes that also allow them to age in place.
Darrell Rathburn, Project Manager
Darrell's expertise is super custom new home construction, from home plan inception, design, execution, and completion. Period. Darrell oversees all field operations, with highly trained support staff on site to ensure each home is executed to the client and the company's collective expectation. His expertise in custom residential construction ensures a seamless translation and transition from our clients' new home plans to actual field execution and completion. Darrell's work ethic is unsurpassed, as our staff and clients will wholeheartedly attest and agree.
Chantelle Manchester, Operations Manager
Interior Design is Chantelle's passion.  Chantelle works with our clients early in the construction process to learn their styles & preferences to guide our clients to selections that will make their home uniquely theirs.  She takes on each home as if it were her own, devoting talent and substantial time to ensure every detail exceeds our clients' desires.