WOW, WOW…and…WOW!  What an amazing weekend at our Southern Living Inspired Home at Cape Fear Station on Bald Head Island!  The weekend began Friday evening with a VIP Sneak Preview Party at the home, followed by a dinner at the Shoals Club and an Oyster Roast at the Bald Head Island Club.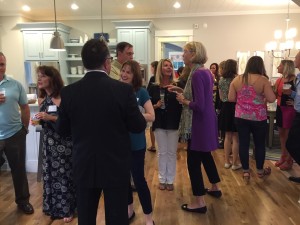 Despite a thousand year rain (& flood) the weekend prior, we opened the home on schedule to the public at 10am on Saturday, October 10th.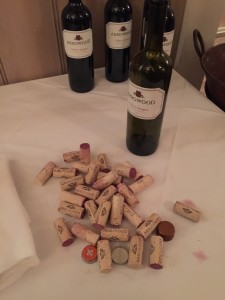 We had a fantastic turnout for our Grand Opening, which continued with many visitors to the home both Saturday and Sunday.  Southern Studio Interior Designs was well represented with Vicky Serany, owner, and her team of talented interior designers who coordinated several design aspects along with the color palette, selections, furnishings & accessories.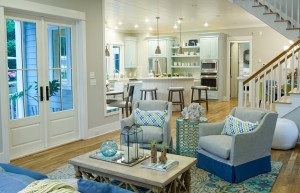 The Whitney Blair Team was out in force for the full weekend at the home and in attendance at the many island activities.   We are forever indebted to Bald Head Island Real Estate Sales and Southern Living magazine who were the sponsors of this weekend.
We are now in Parade of Homes mode with the home open 12noon to 5pm ,Oct. 16-18 & 23-25.  We look forward to seeing everyone there for the day or weekend!